Vouchers Page Cheat Sheet
What is a voucher?
A voucher is a code that can be redeemed at checkout to receive one of the following:
% Discount

$ Discount

Free Shipping

Bonus Item
Our Little Birdie Eagle-Eyed staff & Top Spotters have been busy bringing you the hottest trending vouchers available right now. All of which have been tried and tested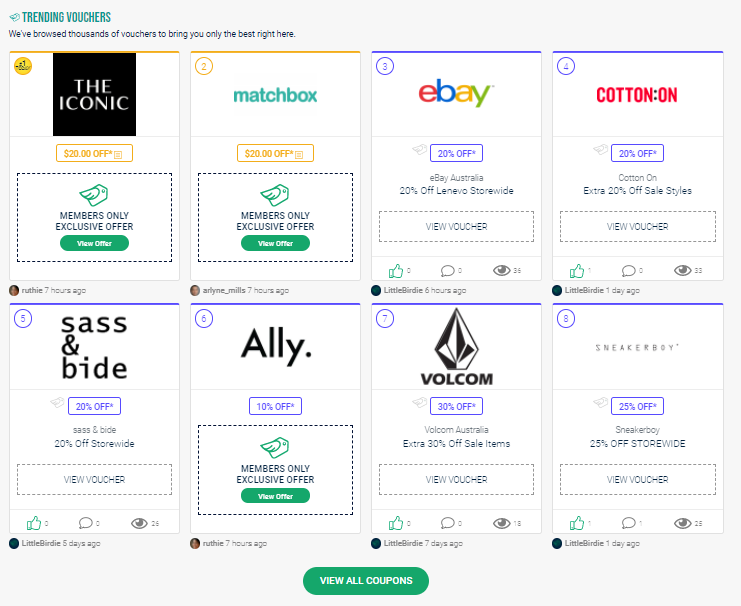 To add a new Voucher, simply click on Post in the top right corner, and if you find one that doesn't work, just click on "Report Deal" so our Moderation Team can swoop in to clean it up.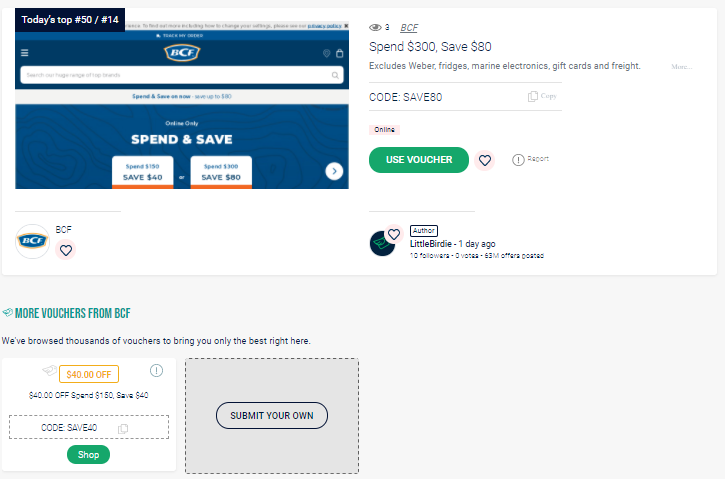 Further down the page you'll see the Little Birdie Highlights. These highlights have been carefully curated to show you the hottest price drops available for that store.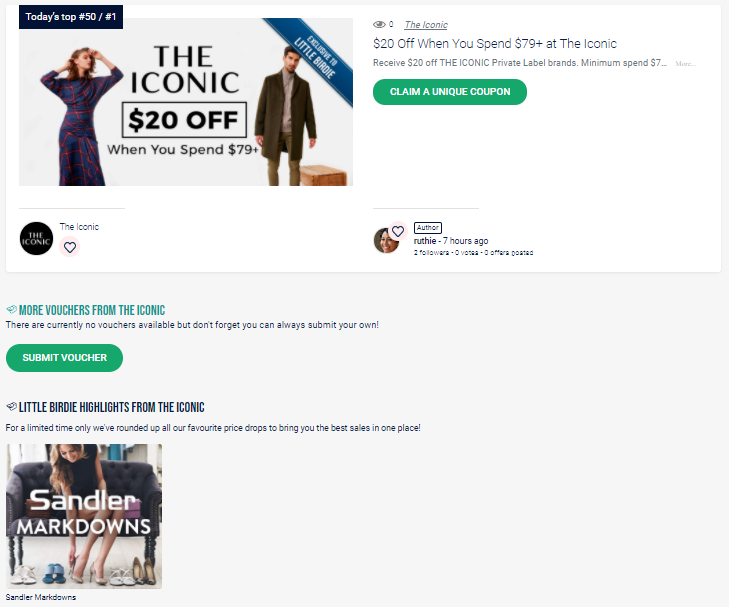 When you see a voucher you like, give it a thumbs up. This lets other community members know that it's a hot deal and will give it more eyeballs. You can also add a comment or a thumbs down. See our "Commenting & Voting Advice".